Ibryo Recruiting Firm is a nationwide search firm. We work only on contingency and would advise any employer to only work with a recruiter on contingency.  Our successful searches are focused on Sales, Sales Management and Operations in the Consumer Products, Food, Beverage, Industrial and Packaging markets. We are thankful to our clients for giving us the opportunity to thrive in this wonderful business called executive recruiting.

What separates us from other recruiting companies is "we actually recruit".  You won't see us searching the job boards or placing ads.  Why pay a recruiting company for something that you can do on your own.  We recruit from within the industry, so the candidates can bring contacts/business with them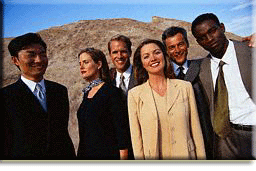 Matching the right individual with the right organization is one of the most important business decisions made by either party. To be successful, it takes a thorough understanding of the business needs and culture and a complete analysis of candidate background, experience, and personality fit. We take great pride in being able to bring these elements together in a successful and long lasting placement.